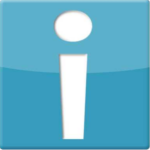 04/03/2020: Includes interface improvements and resolves issues related to Department Descriptions and Browser Extension compatibility issues.
The Insercorp Development Team has released an update to the Departments Manager. This update includes several User Experience / User Interface improvements as well as resolves two issues.
Departments Manager version 2.4
UX/UI Improvements
Updated the interface so that the Department Description and Department Homepage Content are both visible on the Department Dashboard.

Added an insert glyphicon button to the text editor for Department Homepage Content.

Updated the Manage Department Tab to be responsive allowing for Department Content to be managed on mobile devices.

Updated the Meta Tags in Departments and Department pages to dynamically generate the OG Title and Description based on the Title and Description of the relevant Department page.
Issues Resolved
Previously there was an issue which prevented changes to the Department description from being saved. This has been updated so that the Department description will now properly save.

Previously there was an issue preventing the module from working properly when browser extensions such as AdBlock Plus were enabled. The module has been updated to prevent being unintentionally blocked by browser extensions.