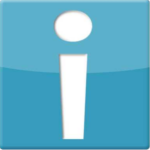 07/24/2019: Includes Bug Fixes, SEO Improvements, and Sitemap Updates
The Insercorp Development Team has released a patch which includes several bug fixes, Search Engine Optimization improvements, and updates to both the Sitemap XML feed and the Sitemap plugin. Read the release notes below for more details.
iPlasmaCMS2 v8.4.26
Bug Fixes
Previously when inserting an embedded Video (such as a YouTube video) using the "Insert/Edit Embed Code" button the video height was not adjusting properly for scaling up to larger screen sizes. This has been fixed so that the embedded Videos now maintain their 16:9 proportions on any screen size.
Previously the "Insert/Edit Link" button in the WYSIWYG Editor and the "Insert/Edit Link" buttons in various modules excluded links for Pages that were set to hide from Menus. This has been fixed so that Pages set to not be included in Menus are included in the "Insert/Edit Link" plugins to allow inserting links to those Pages.
Previously if a Page's Sub-Navigation Menu was disabled the Page's "metarobots" tag was triggering a "nofollow" status, which told Search Engines not to include links derived from that Page. This has been fixed so that the Sub-Navigation Menu toggle no longer affects the "metarobots" tag and Search Engines will be instructed to 'index' and 'follow' the Page and its Sub-Pages.
SEO Improvements
Updated "robots.txt" to include the 'www' CNAME for Sitemap XML feed locations
Added the heading "404 Error: Page Not Found" to the Error page generated by the CMS when Website Visitors access a broken link.
Sitemap XML Feed Updates
Included the 'xml:lang' attribute to help Search Engines identify the Website's native language based on the language set in "CMS Settings".
Included Blog Author Profile Links in the XML feed.
Sitemap Plugin Updates
Updated the Blog Category links to use SEF URLs
Updated the News Category links to use SEF URLs
Updated the Gallery Category links to use their correct URLs
Updated the Gallery Album links to use their correct URLs
Updated the Events Category links to use their correct URLs