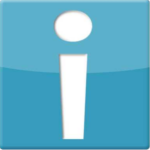 New features and upgrades to the iPlasma CMS for the month of March.
Content Module - We moved the delete button to the right side (away from the 'expand list' button) and added a confirmation dialogue in order to prevent accidental deletions.
Trouble Tickets System - We updated the trouble tickets system to make reporting bugs an easier and more straightforward process.
Blog/News Module - We updated these two modules in order to make them more user friendly. In the past, changes like the current category were lost when the articles were edited but now this should no longer be a problem.
Contact Form - The email has been updated so instead of having to copy and paste the reply email address from the body of the message you can now simply hit the reply button in your email client and the message will be sent to the proper person.
We should be unveiling even more improvements and upgrades in the coming months and remember that we always appreciate user feedback so if you have any suggestions please let us know.
- The Insercorp Team