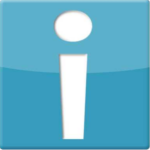 09/16/2019: Includes UX/UI Improvements and SEO Improvements
The Insercorp Development Team has released an update to improve browser navigation and filtered views in the File Library module in addition to improvements to the Search Engine Optimization (SEO).
File Library 1.3 Update
UX/UI Improvements
Previously there was an issue when trying to use the back button to navigate through the filters in the file library on the website where users were encountering an error screen. This has been resolved so that users can now navigate using the back and forward buttons freely throughout the module.
Previously there were not shareable urls for filtered lists in the file library, as all of the filtered urls were just '/library/index/filter/'. This has been updated so that the filters are being reflected in the url, so that it can be copied to share filtered results.