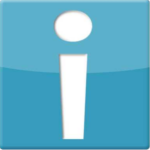 08/28/2018: Includes new feature in "Settings", Improvements, and a Bug Fix
The Insercorp Development Team has released an update to iPlasmaCMS2 which includes a new feature for Super Administrators as well as updates to improve user experience and a bug fix related to the password reset for Website Administrators.
iPlasmaCMS2 version 8.4.6
New Features
Super Administrators can now edit Website Layout Templates - Super Administrators now have access to the Header and Footer templates in the "Layouts" tab of the "Settings" module. This feature will be improved to provide more access and control over layout templates in the future.
UI/UX Improvements
Previously when a website control panel had an odd number of modules installed, the "Suggestions" block on the control panel dashboard would not line up with the rest of the blocks. This has been improved so now the "Suggestions" block lines up correctly regardless of how many modules are installed.
Previously there was a display issue which caused the Captcha badge to display in front of other footer content on the Control Panel Login Screen. The Control Panel footer has been updated so that the Captcha badge no longer obstructs content.
Bug Fix
Previously after a Website Administrator attempted to reset their password using the "Forgot Password?" link on the CMS Login screen they were redirected to an error page. This has been fixed so that when a Website Administrator resets their password they can log in properly without being redirected to an error page.