iPlasmaCMS2™ Simplifies Managing Your Website
iPlasmaCMS2 is a cloud-based website content management system created for Website Admins, Communications Managers, Marketing Professionals, Executives, and Entrepreneurs to manage scalable and dynamic websites in an intuitive, secure, and modular web-based app interface.
The modular system allows for management of any type of website, web-based application, or intranet. Its scalability allows for the deployment of a single, basic website to highly complex networks of interconnected websites.
In the following tutorials, you will learn how to use the CMS including its core features and optional modules.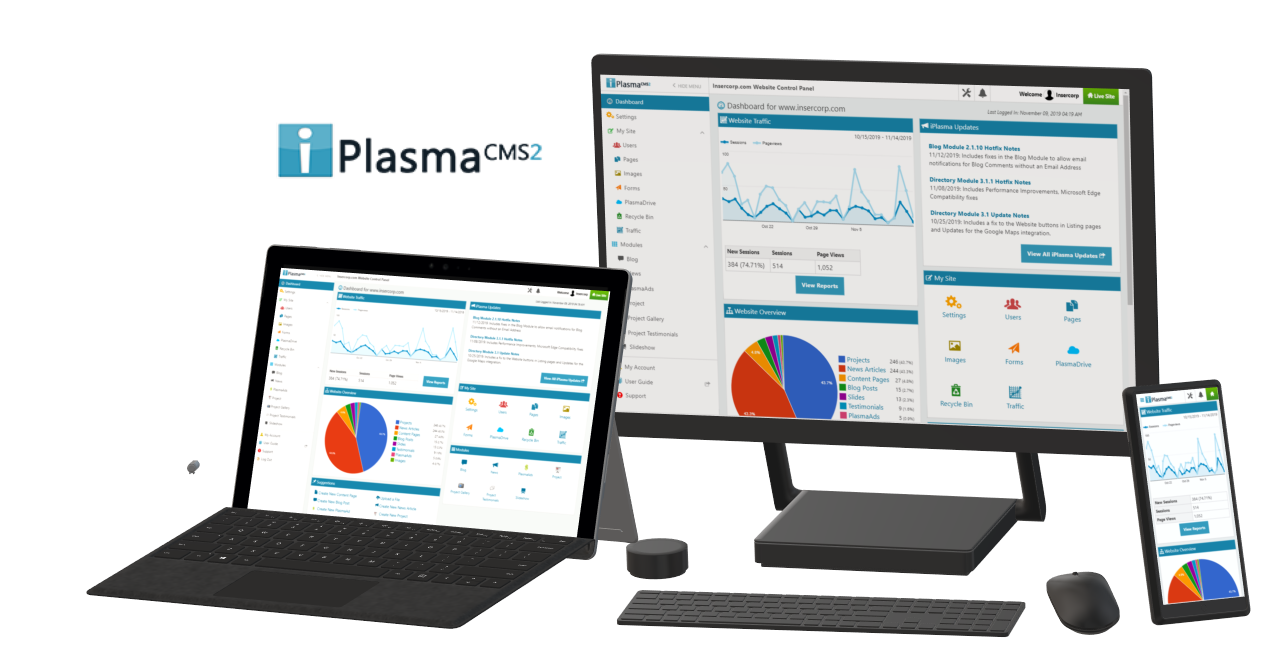 This tutorial provides a comprehensive overview of the iPlasmaCMS2 Web Content Management System, a web-based software application created for any Website Administrator to manage websites of any scale or scope. Each section includes an in depth tutorial with screenshots that show how to use different parts of the system.
Table of Contents
PlasmaAds

Departments Manager