The Insercorp Product Development team has released an upgrade to the iPlasmaCMS2 What You See Is What You Get (WYSIWYG) Editor packed with new features, deeper CMS integration, and an enhanced user friendly Image Manager. The upgrade has been installed on the Page Manager and throughout iPlasmaCMS2 Modules that utilize the editor.
New Features
Enhanced interface design to include editor buttons, menus, and pop-up boxes.

New "Insert Embed Code" feature allows you to easily paste in embed code from popular websites such as YouTube to display third-party content in your pages.

"Insert/Edit Link" pop-up window now integrates linking to Module content (such as News Articles, Events, and Photo Albums)

Create links to download files from the DocsManager within the "Documents" tab through the "Insert/Edit Link" pop-up window.

File Download link targets are now automatically set to open in a new window when selecting a download link from the "Documents" tab of the "Insert/Edit Link" pop-up window.

New "PlasmaBrowser" updates the previous "TinyBrowser" (for Inserting, Editing and Managing Images). Feature list below.
PlasmaBrowser Features
Organize images in multiple folders.

Set specific images as "favorites" for easy access.

Crop, edit, and resize images directly from your browser without needing an image-editing program.
Bug Fixes
Conflict with Internet Explorer 9 have been resolved.

WYSIWYG button labels are correctly displayed on hover.

Font color selectors work cross browser.
---

Spell Check
Includes an improved, real time spell check function. *Currently not operational in IE.
---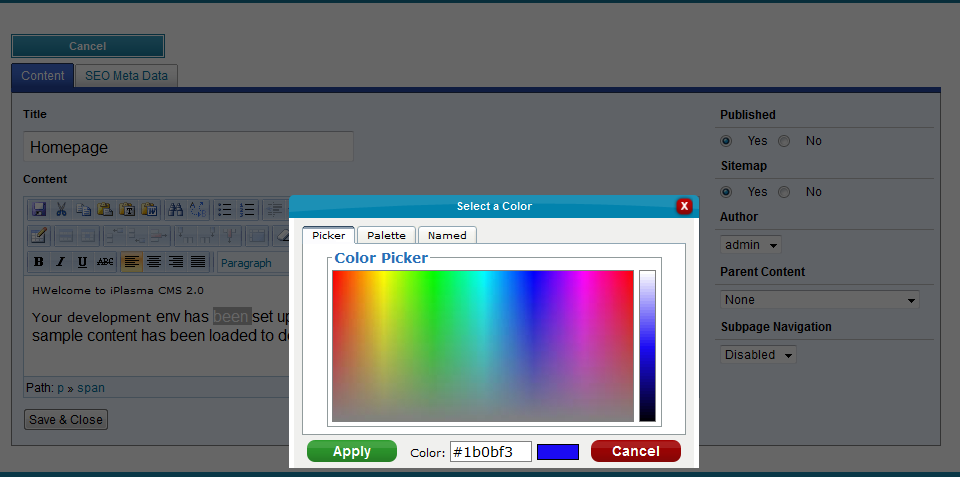 Foreground & Background Color Select
New color palette for text and backgrounds offers a variety choices and ways to add a splash of color to your content.
---

The New & Powerful PlasmaBrowser
The WYSIWYG improves with the addition of PlasmaBrowser, a powerful tool for uploading, downloading, inserting and editing images right in your browser.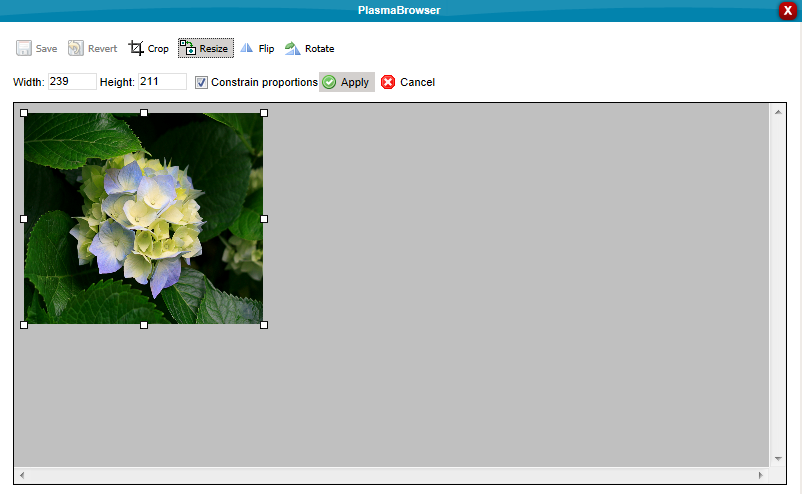 ---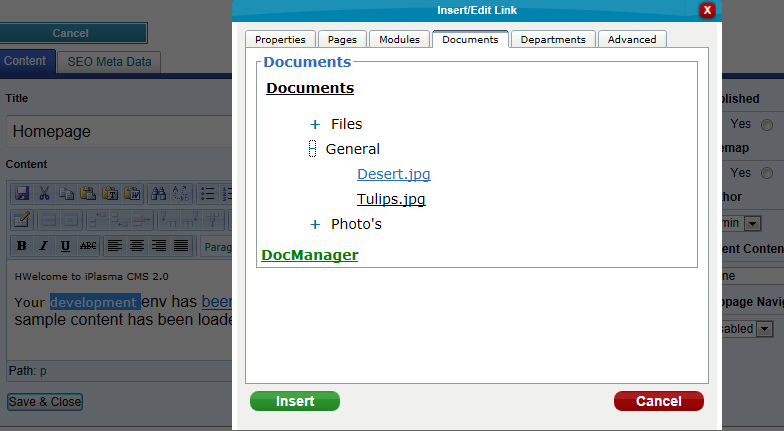 Insert Link
The insert link function increases functionality with a wider range of information and navigation to share at the click of a button.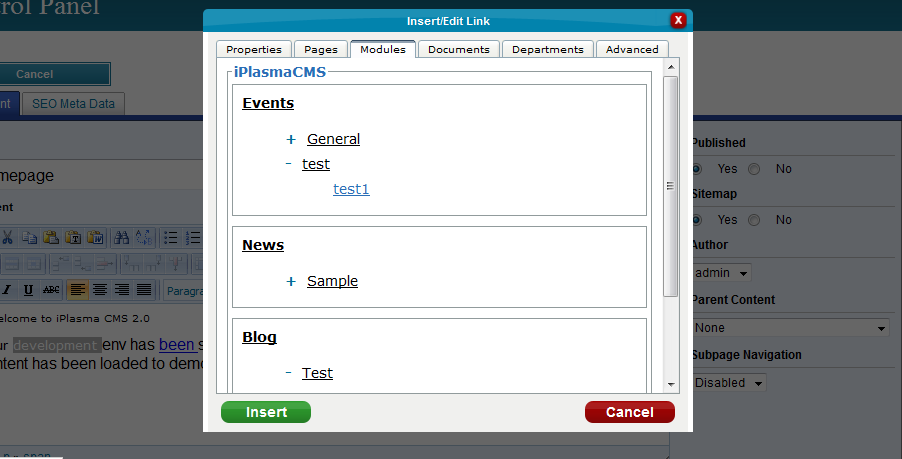 Insert Link Continued
The new insert link function has the ability to directly reference Events, News, Blog posts, and Files easier than ever before
---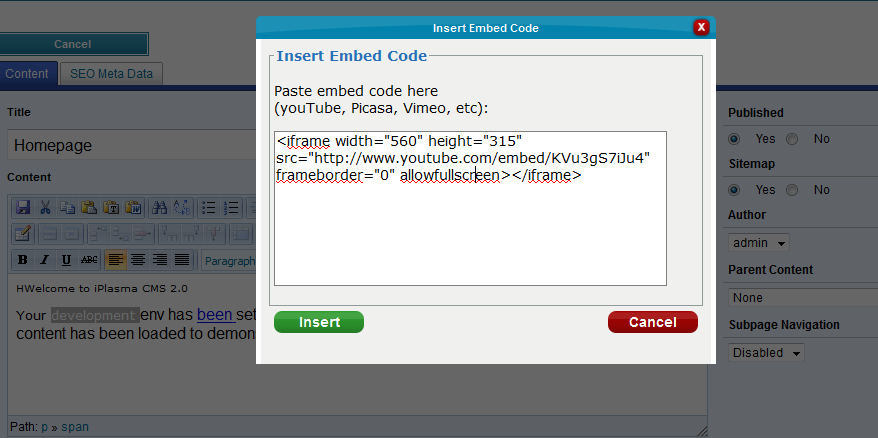 Embed Video
Paste video embed code provided by popular video sites to publish on your page. Sizing video is as simple as clicking and dragging along the outer edges.