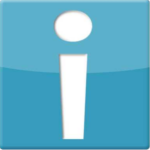 12/13/2013: Improved Functionality and Features
Websites using the AdvancedAds module have received an update providing new features and addressing known issues.
AdvancedAds 2.0.1
Features:
Added total Views, Clicks, and CTR for each Zone to the Zones list.
Added the ability to filter the list of Ads by Zone.
Bug Fixes:
Fixed a problem where the column sorting did not get saved during pagination.
Fixed a problem where clicking "View All Zones" took users to the "View All Ads" list.
Fixed problems where Ads with long titles were overlapping to the next line.
Fixed problems where not all Ad Zones were being displayed on the AdvancedAds Manager Dashboard and the "View All Ads" page.