Insercorp Will Have a Limited Schedule in Observance of the Holiday Season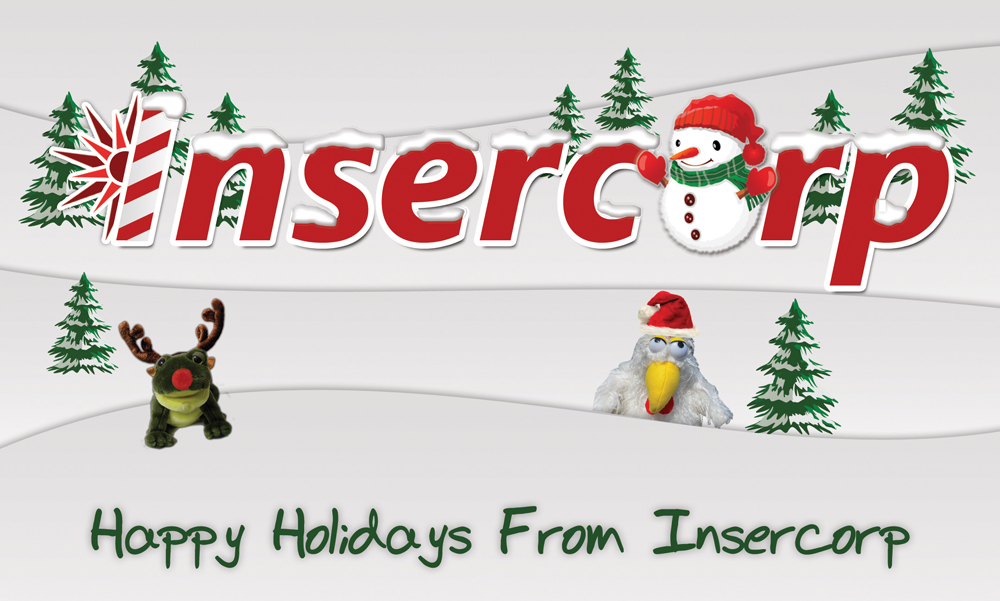 Our Offices will be closed on Friday, December 23rd, Monday, December 26th, and again on Friday, December 30th in observance of the Christmas and New Year's holidays. Limited support will be available via e-mail during these days.
We apologize for any inconvenience and hope that you have a joyful 2011 Holiday Season!