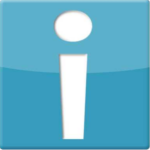 12/21/2018: Update includes preventing a potential security vulnerability and a fix for website meta titles.
The Insercorp Development Team has released updates to the Password Reset Form and the Website Meta Title in CMS Settings.
iPlasmasCMS2 version 8.4.16
Security Update
UX Update
Previously, the Website's Meta Title that was set in the CMS Settings was not updating in the Website's Meta tags. This has been resolved so the Website Meta Title set in the CMS Settings and in the Page Manager's SEO Meta Data tab are now being properly included in the HTML of the Website and corresponding pages.