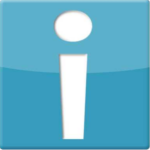 2/7/2017: Bug Fixes for Manage Pages & Site Map
The Insercorp Development Team has released an update to iPlasmaCMS2 addressing various bugs found within the Manage Pages module.
Manage Pages
Bug Fixes
A bug has been fixed where titles of sub-pages were not properly converting hyphens to underscores for the preview page link.
Previously when toggling the Published, Sitemap or Private options the page was refreshed before displaying the changes. This has been updated so that when toggling these options the changes are made in real time without refreshing the page.
Previously when hovering over the delete button (Red 'X') the tooltips would display on the side of the page and were not visible to the User. This has been fixed so that tooltips now display properly.
The links for the sub-pages on the site map were not
Site Map
Bug Fixes
A bug has been fixed so that links generated for third-tier pages that have hyphens in their titles are properly converted to underscores in the pages' search engine friendly URLs.