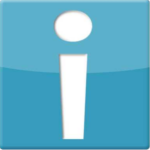 2/9/2017: Includes various bug fixes to the Blog Module
The Insercorp Development Team has released an update to the Blog Module.
Blog Module Version 2.1.1
Bug Fixes
Previously images weren't uploading to Articles and Categories properly.
Previously when a category was added/edited the 'Categories' section in the CMS was not immediately reflecting the changes, this has been fixed.
From the Dashboard the 'There are unapproved blog comments' in the 'Suggestions block' was linking to the incorrect page, this has been fixed.