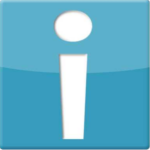 2/10/2017: Includes bug fixes to YouTube video slides
The Insercorp Development Team has released an update to the Slideshow Module.
Slideshow Version 4.0.2
Bug Fixes
Slideshow no longer attempts to autoplay a YouTube Video on mobile devices. Before it would attempt to play and refuse to buffer the video preventing the slideshow from

progressing as intended.

Fixed a bug where YouTube videos would open in a new window on mobile iOS devices. YouTube videos now play in the same page.

Fixed a bug where if a youtube video was paused, it would not restart properly as the slideshow would continue to transition to the next slide.