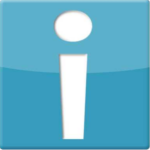 02/19/2014: Improved Functionality and Interface provides "User-Friendly" Experience
An upgrade to the Directory Module using Insercorp's proprietary iPlasmaCMS2 - Content Management System - will provide users with a more "user-friendly" experience. In addition, an improved Interface Design gives users the ability to navigate the upgraded Directory Module with ease.
Features:
Users are now able to Add/Edit descriptions for categories.
Customized Directory Title
Users now also have the ability to Add/Edit descriptions on the Landing Page.