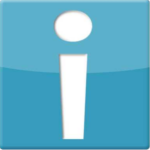 02/26/2018: Includes User Interface Improvements and Bug Fixes for the Gallery Module
The Insercorp Development Team has released an update to the Gallery Module to improve usability and resolve a bug in the control panel.
Gallery 2.16 Patch
UI/UX Improvements
All of the Gallery Module popup windows have been updated to use the new iPlasmaCMS2.8 style modal windows.

Improved the 'Choose Album Cover' selection window so that images are larger and easier to identify in addition to an indicator to show the currently selected Cover Photo.
Bug Fixes