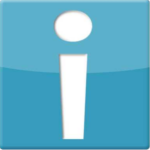 02/26/2018: Resolved Gateway Timeout and Scheduling Issues for Older Slides
The Insercorp development team has released a hotfix for the Slideshow Module resolving an issue with editing older slides.
Slideshow 4.1.11 Hotfix
Bug Fix
Previously, when Editing a Slide created before Slideshow 3.0 in the Slideshow Control Panel a bug related to scheduling slides caused performance issues in the CMS and broke the "Schedule Slide" form. This has been resolved so that older slides now properly populate the form and no longer will cause 504 Gateway Timeout errors.