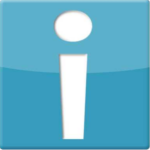 1/19/2018: Includes UI/UX Improvements and Bug Fixes for the Slideshow Module
The Insercorp Development Team has deployed improvements and bug fixes to the Slideshow Module, improving user-friendliness and functionality.
UI/UX Improvements
Removed Link styles from the field labels
Removed excess bold items from the forms making them feel cleaner.
Updated Tooltip styles to stand out more
Bug Fixes
There was a bug where the 'Delay' timer was not being properly reflected in the blocks on the website when it was being set in the control panel. This has been fixed so that the Delay will now properly increase the amount of time before the first slide transitions away.
There was a bug where the Slideshow Preview in the control panel would not properly update to show the new pause settings. This has been fixed so that as you adjust the 'Pause' option in the slideshow, it will be properly reflected in the slideshow preview.
There was a bug where the the size options for the Chevron and Double Chevron arrows were not updating the arrows properly. This has been fixed.