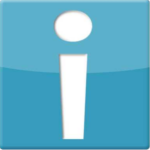 01/26/18: Includes Bug Fixes for the Gallery Module
The Insercorp Development Team has deployed a hotfix that fixes several bugs, correcting the issue relating to uploading images in the Gallery Module.
Gallery Module 2.15.1
Bug Fixes
There was a bug where the thumbnails were not generating properly if the file name had any uppercase letters in it. This has been resolved so that the thumbnail file will now generate as intended no matter what the uploaded files name is.

There was a bug where the image previews would display as broken images after a large number of images were uploaded successfully. This has been fixed, allowing image previews to display as intended when uploaded.