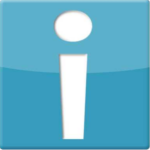 07/12/2019: Includes a Security Update and User Interface Improvements
The Insercorp Development Team has released an update including a Security patch which replaces a deprecated function that was not compatible with the current version of PHP. This update also includes a patch to the Paginator that narrows down the amount of content that may be seen at one time.
Video Gallery 2.1 Update
Security Update
UI/UX Improvements
"View All Videos" interface now displays 10 videos per page.

The Paginator has been updated in "View All Videos" to show 5 pages at a time between the 'Previous' and 'Next' buttons.