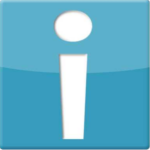 07/18/2019: Fixed an issue with sitemap plugins
The Insercorp Development Team has released a hotfix which corrects issues with the sitemap plugins, sitemap HTML view, and the XML view
Locations Manager 1.3.2
Bug Fixes
Sitemap plugin was missing nesting causing locations to not be grouped together in the sitemap. The missing nesting was included to resolve this issue.
XML Plugin was not returning entries, meaning that locations pages were not being crawled by the search engines. To resolve, the XML feed was updated to properly include the locations.
The contact pages for each location was not being included in the sitemap for both the HTML and XML views, the contact page is now included in the sitemap when enabled in the module resolving this issue.