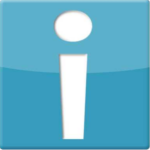 07/23/2018: Fixes a bug with Slide Captions in Mobile Views
The Insercorp Development Team has released a hotfix to the Slideshow Module which corrects a bug with the display of individual slide titles and captions within mobile screen sizes.
Slideshow version 4.1.13
Bug Fixes
There was previously a bug in the Slideshow module which prevented Slide Titles and Captions from displaying properly on devices with smaller screens, particularly smartphone sizes. This has been fixed so that the slide title and caption will display beneath the Slideshow in mobile sizes if enabled in the Slideshow Settings.