The Insercorp Development Team has deployed a fix to the Slideshow module, patching bugs to the Slide Scheduling, and slide preview.
New Features
Added Apply and Cancel buttons to the 'Schedule Slide' area
Apply will commit changes to the schedule without committing changes to the rest of the form

Cancel will revert the schedule options to what they were when the slide was opened.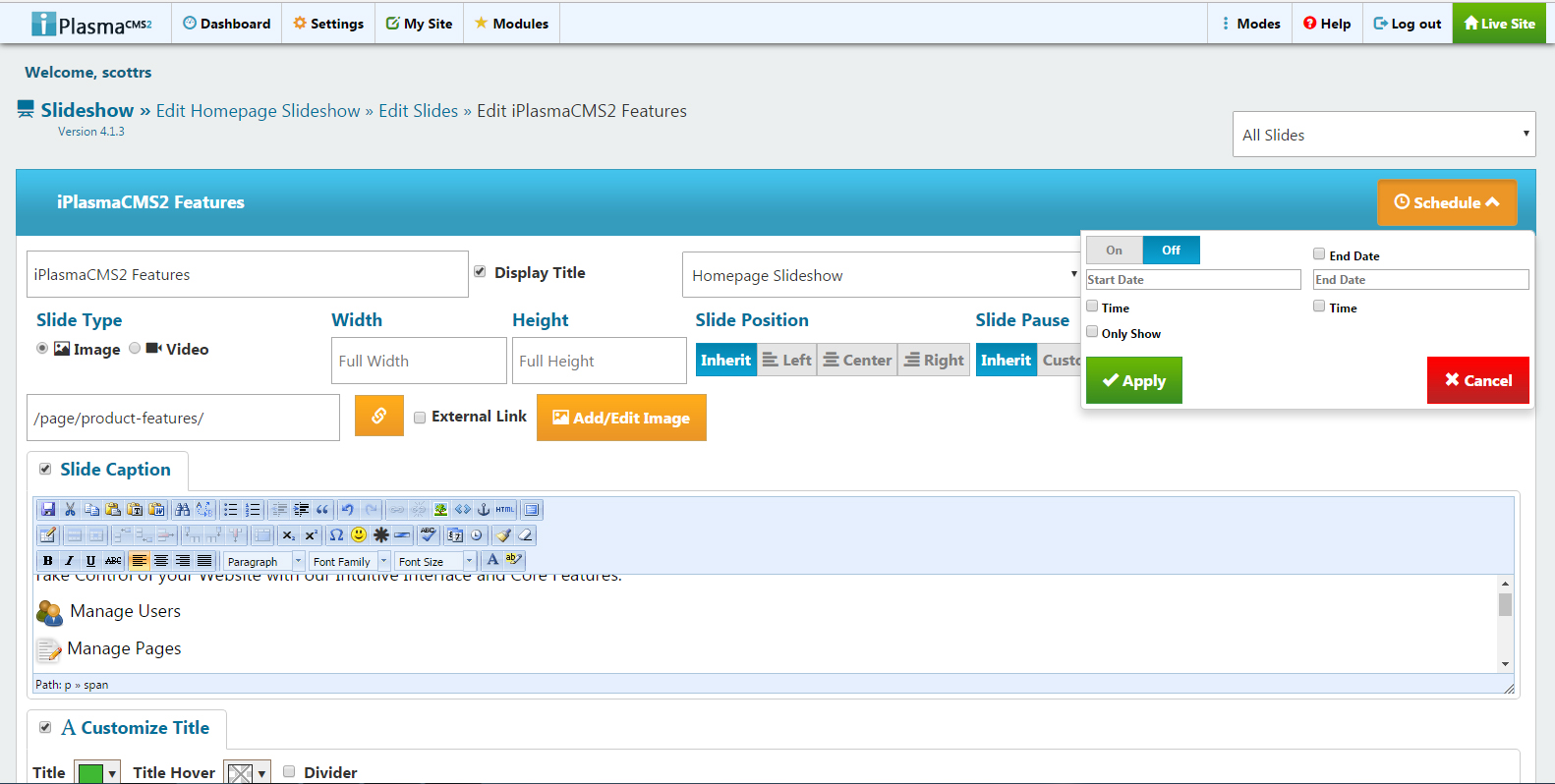 Bug Fixes
There was a bug where scheduled slides were showing in the slideshow preview when they shouldn't have been. This has been fixed, a toggle for showing/hiding scheduled slides has been added to the edit slideshow page.
There was a bug in scheduling slides where the slide would not add the start date of the schedule to the slide.
There was also another bug where if the admin set an end date for a slide without setting a start date the slide would not remove from the rotation like it was supposed to.
The slide preview was not updating to reflect changes in the slide caption. This has been fixed so that as the Admin clicks away from the caption area it will now properly show the changes to the captions.