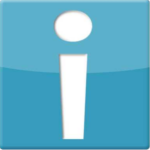 03/05/2018: Now you can display Third-Party Reviews from popular websites like Google, Facebook, and Yelp!
The Insercorp Development Team has released a new version of the Customer Reviews Module which includes an all new User Interface and new features including the ability to connect to your Google Reviews, Facebook Reviews, and Yelp! Reviews.
Customer Reviews 2.1
UI/UX Improvements
All New User-Friendly interface for the Customer Review Module Control Panel

Includes Mobile Responsive Interface to approve or edit reviews on the go!


Improved filter options for Reviews in the Control Panel allows Website Administrators to filter reviews by Category, Status, Review Source, Review Rating, and when the review was Submitted and Approved.



New CMS Dashboard Notifications and Automated Email Notification settings allow for improved customer service with automated responses and notifications for review submissions.

New Features
Website Administrators can now link to external review sources to pull the reviews into their website. Current third-party review sources include: Google, Facebook, and Yelp!


Website Administrators can now directly 'Archive' any submitted review should they wish to clear it out of the 'Pending Submissions' queue and look at it later.

While approving or archiving reviews which aren't already assigned to a category a popup will appear allowing Website Administrators to assign the review to an existing category.