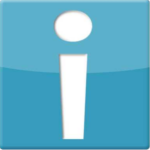 03/13/2018: Includes bug fix for images uploaded upside down through various modules
The Insercorp Development Team has deployed a hotfix that corrects a bug encountered when uploading images to the Gallery, News, and Staff Modules.
iPlasmaCMS2.8.3.7-4 Hotfix
Bug Fix
There previously was a bug where images uploaded in the gallery, news, and staff manager might not upload with the proper orientation. This has been resolved so that the images will show the proper orientation.