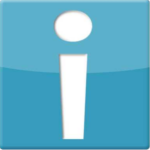 03/30/2018: Includes User Improvements and Bug Fixes for the Locations Manager Module
The Insercorp Development Team has released an update for the Locations Manager module which includes user improvements and bug fixes.
Locations Manager 1.2 Update
UI/UX Improvements
A label for 'Set Thumbnail Image' has been added to its corresponding button in the Location dashboard. This button allows Website Administrators to upload an image to represent the corresponding location when its information appears in Location blocks.

The Map Zoom level toggle bar now controls the map preview in the Location dashboard and zooming on the map itself updates the 'Zoom level'.

"Locations Manager" has been added to the WYSIWYG Insert/Edit Link popup's "Modules" tab, allowing Website Administrators to easily insert hyperlinks to Locations and Location pages.
Bug Fixes
Previously when modifying the zoom fields in the Location dashboard the map did not update to show what the new zoom level looked like. This has been fixed so that the zoom fields will now properly update the map.

Previously when saving changes to the Location dashboard the 'Zoom level' was not saved. This has been fixed so that submitting the form properly applies the changes to the 'Zoom level'.

Previously the Location Contact and Staff page links did not show in the Live Website's automatically generated Sitemap. This has been fixed so that these sub-pages automatically show up in the Sitemap when enabled (if available) for each Location.