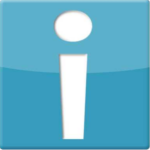 05/08/2018: Fixes an issue when deleting Blog comments in Firefox
The Insercorp Development Team has deployed a bug fix that allows Website Administrators to delete Blog comments when using the Firefox browser.
Blog Module 2.1.7.1
Bug Fix
There was previously a bug encountered when a Website Administrator would attempt to delete comments from the Firefox browser that would show an error page rather than loading the confirmation popup when the Administrator clicked on the delete button. This has been fixed so that the problem will not occur in the future.