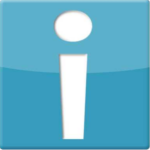 05/17/2019: New Accelerated Mobile Pages (AMP) for News Articles
The Insercorp Development Team has released an update to the News Manager Module featuring all new Accelerated Mobile Page (AMP) views for all news articles. The new AMP views will display news articles in a simplified, mobile-friendly interface allowing Mobile Apps and services such as Google News to quickly load and display news articles. The AMP update is part of a three part update including iPlasmaCMS2 v8.4.21 (released) and an additional update which will include an "AMP Settings" tab in the iPlasmaCMS2 Settings interface.
News Manager version 2.4
New Features
Added the ability for the news articles to be displayed as Accelerated Mobile Pages, or AMP for short. This is for improving the load speed of the Article views, and will provide the articles with higher rankings in search engines.

Features include simple mobile menu, social media sharing and related content.