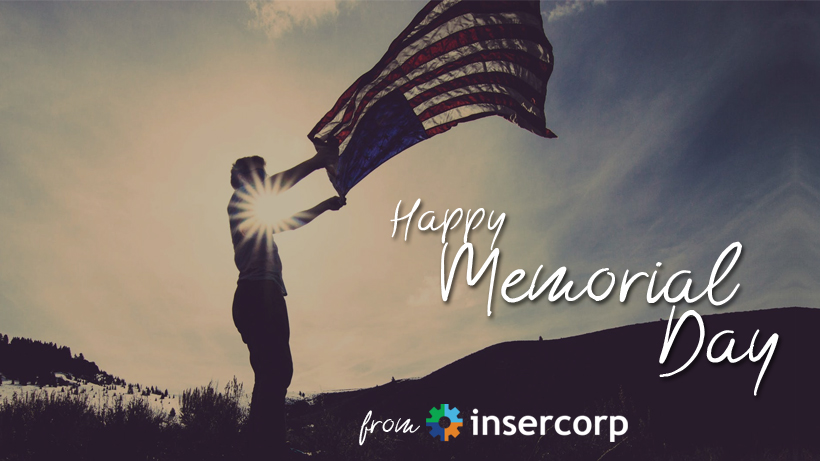 "The willingness of America's veterans to sacrifice for our country has earned them our lasting gratitude." - Jeff Miller
The Insercorp Office will be closed on Monday, May 27, 2019 in observance of Memorial Day. Phone support will be unavailable, however Technical Support will still be available through our 24/7 Trouble Ticket System and/or by emailing us at support@insercorp.com.
Phone Support will resume again on Tuesday, May 28, 2019 at 9:00AM. We hope you have a wonderful Memorial Day.
Thank you!