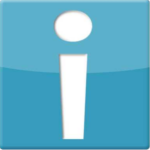 11/29/2013: New Interface and Features for Video Gallery
The Video Gallery Module, powered by YouTube, has been upgraded with the new iPlasmaCMS2 Interface. The upgrade also includes bug fixes and new features.
Features:
Updated Video Gallery Module Interface styles with the new iPlasmaCMS2.2 module interface styles.

When uploading a video you can now select which YouTube Category the video will be displayed in.

Added a new toggle when adding or editing a Video to set the video to Public, Private, or Unlisted, allowing users to post videos only to the website and hide them from the YouTube channel.

Website Video Categories have been separated from YouTube Categories to allow you to create custom categories and organize videos how you want on your website.

Added links to the Google and YouTube Terms of Service.
Bug Fixes:
Recent Videos block on Video Center dashboard now displays videos from the Website rather than the YouTube channel.

Fixed the video pages select all checkbox to actually select all videos.