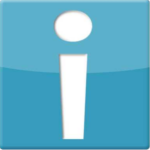 10/08/2014: Patch fixes bugs with category links
The Insercorp Development team has released a quick fix for the Customer Reviews module which addresses a bug in the Module's Dashboard that Website Administrators encountered when clicking on a category name in the recently submitted reviews section.
Directory Module 1.0.2
Bug Fixes
Previously, when Website Administrators would click on the category name in 'Recently Submitted Reviews' section of the Customer Reviews module they would get a Page Not Found error. This patch fixes the issue so that clicking the link now properly directs Website Administrators to the recently submitted reviews and filter them by category.