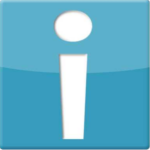 10/29/2013: Functionality and Interface Updates
The newly upgraded Slideshow Module is increasingly user-friendly with a new Interface Design and the integrated PlasmaBrowser for managing images. Users are now able to Add / Edit images using the Slideshow Module without repetitive image uploading. The updated Slideshow Module also includes an option to paste an External Link URL which will open any external links in a new window.


Features:
New Interface design makes the Slideshow Module easier to navigate and manage slides.
Users now have access to the PlasmaBrowser to upload and manage images for the Slideshow.
Users may now set the ordering for Slideshow Items when adding new slides.
'External Link' Toggle has been added to make links open in a new window.
When editing an existing slide, users now see the slide item's image at its full size.
Bug Fixes:
Problem: Users ran into errors when trying to add slides without first selecting a slideshow.

Solution: The Slideshow Module now prompts users to select a Slideshow before adding a Slide Item.