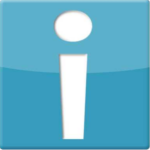 10/30/2018: Includes Accessibility Updates and a Bug Fix for the Events Module
The Insercorp Development Team has released a hotfix to the Events Module which improves accessibility and corrects a bug that improperly displayed the "Starting" and "End" times when adding or editing an event to the calendar.
Accessibility Updates
The Events Calendar will wait to display until after the the rest of the page loads properly.
When a website user clicks the "More Information" button for an event to view the event details, the map will now properly display the alt tags for its images.
Bug Fixes