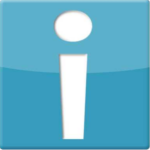 09/08/2014: Patch fixes problem with selecting a category on file upload.
The Insercorp Development Team has released a quick fix for the PlasmaDrive to address an issue with the "File Upload" pop-up. A previous patch had caused the "File Upload" to prevent users from selecting a category to upload documents to, preventing documents from being uploaded.
PlasmaDrive 2.1.1.1
Bug Fixes:
Previously there was an issue with the 'Upload' popup in the PlasmaDrive where the list of categories not generate, preventing Administrators from being able to upload files. This patch fixes the issue so that the list of categories in the popup now generates properly and files may now be uploaded as before.