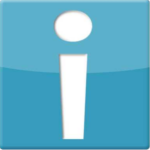 09/24/2015: Fixes issues with editing sub-pages and adding Form Validation to Department Contact Forms.
The Insercorp Development Team has released a patch fixing an issue with editing sub-pages in the Department Manager in addition to adding Form Validation to the Department Contact Forms.

Departments Manager 2.3.4 Patch
Features
Form Validation added to Department Contact Forms
Bug Fixes
Previously there was an error when editing an existing sub-page for a department the parent page would reset, making the sub-page a top-level page in that Department. This issue has been fixed so the "Parent Page" drop-down does not automatically revert to the top level when editing a Department sub-page.