4.1 Manage Users
This section allows users and admins to monitor who has access to the CMS of the site. This is accessed by clicking on the tab shown below.
Adding New Users
1a. Click on the "Create New Admin User" button within the "Manage Users" section.

When you do so, this screen appears.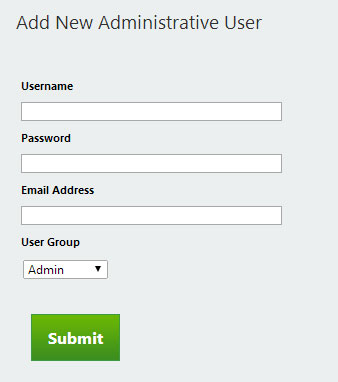 2b. Enter a username, password, email address, and group for the new user. All fields are required.
For more information on how to add and manage groups, see Adding/Managing Groups.
---
Managing and Deleting Users
To edit a user, click on the pencil next to their name on the list.
A screen will pop up that looks identical to the Adding New Users screen. This can be used to edit password, email, and username.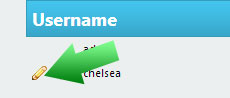 To delete the user, simply click the red "x" next to their name.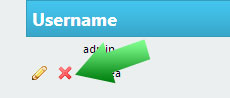 ---
Adding and Managing Groups
To see the group manager, click on the "Manage Groups" button.

The following window will appear.

When you add a group, simply click on the "Add Group" button, fill in a title, and click submit.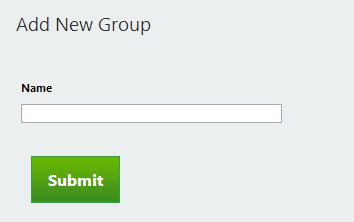 To delete a group, simply click the red x by its name.

To manage a group, click the pencil by its name.

It leads you to a window identical to the one you added the group with. From here, you can edit the name of the group.
---
«Previous 3 Settings | Table of Contents | Next 4.2 Manage Pages»