To get to the Testimonials module, Simply go to the "Modules" section and click on Testimonials. The following screen will appear.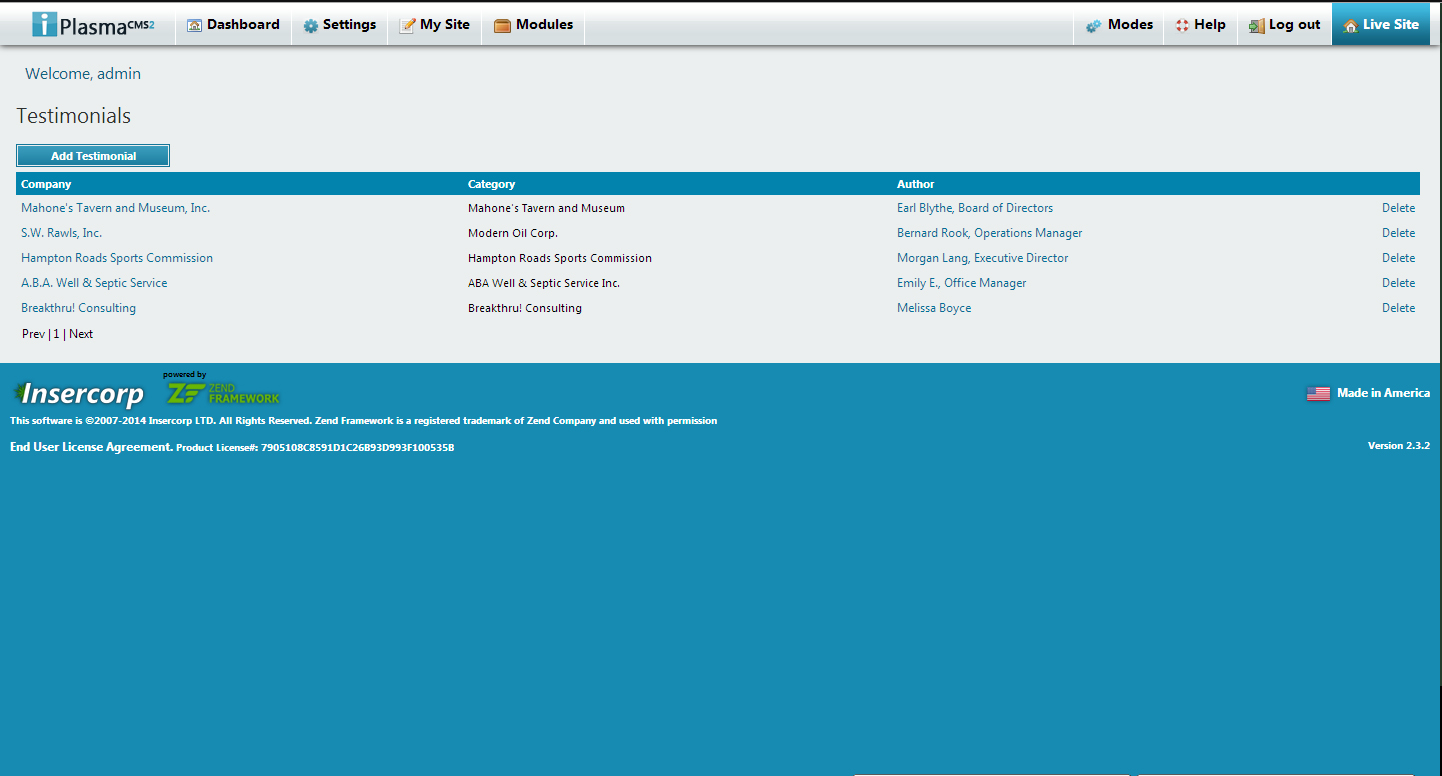 Add Testimonial
To add a testimonial, click on "Add Testimonial" as shown below.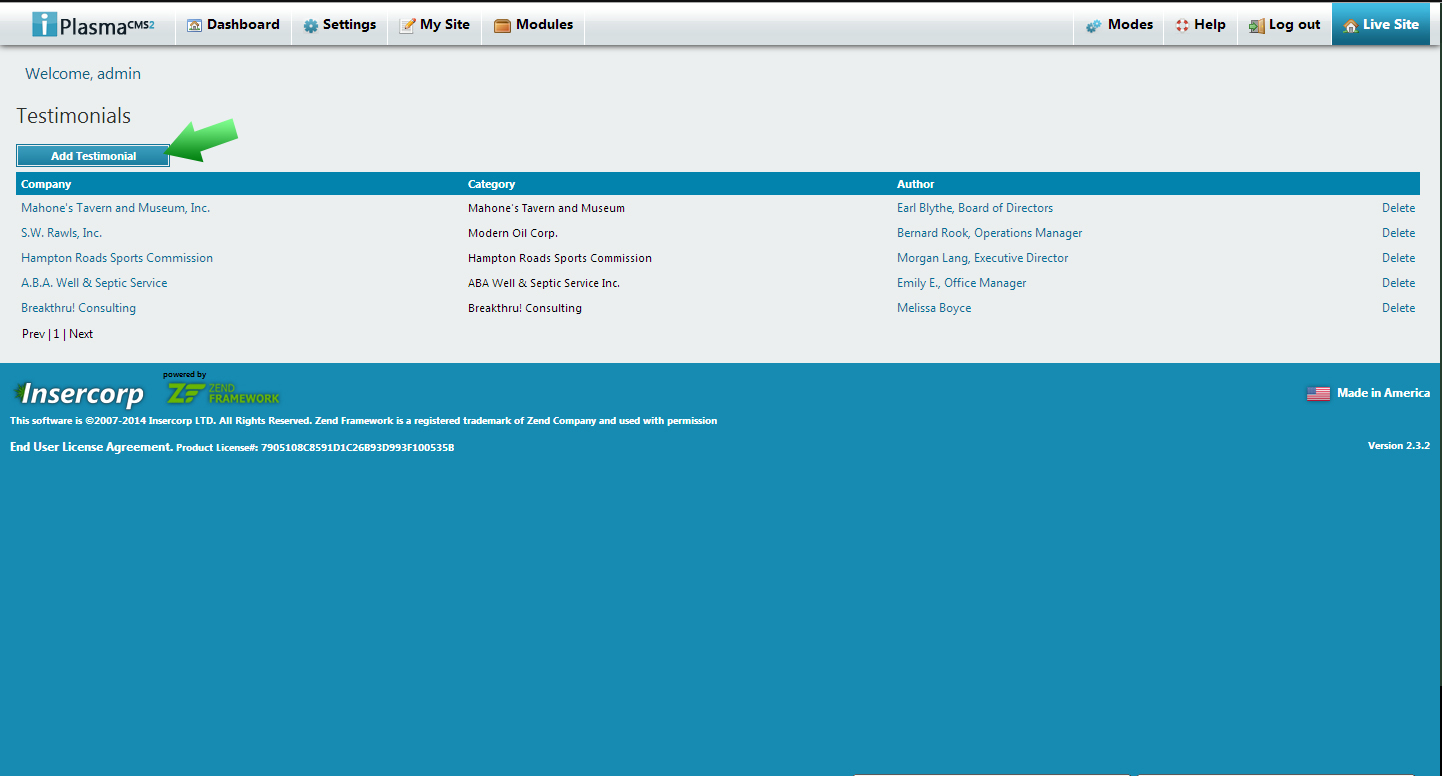 You will be brought to the following screen.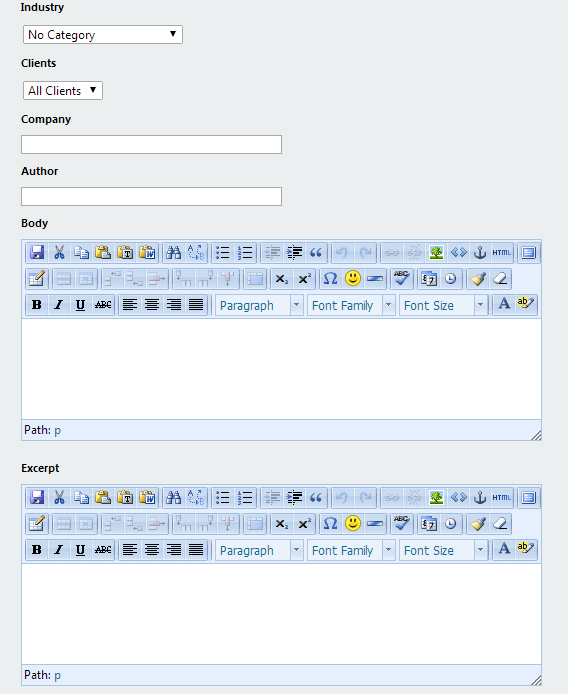 ---
Edit Testimonial
To edit a testimonial, click on the testimonial itself.
---
Delete Testimonial
To delete a testimonial, simply click the delete button next to the Testimonial you wish to delete.
---